Metafox
is a content management system that lets you easily add or update the content of your website.
Thanks to the numerous possibilities it provides, its control is simple and intuitive. The system was developed with focus on design flexibility, safety and speed.
Metafox.com Website Launch
2010-08-13 |
Actualities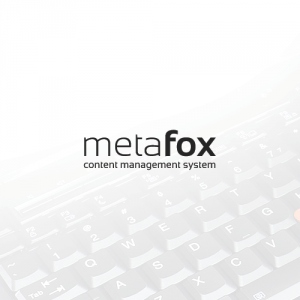 As part of our holiday activities, we prepared Metafox.com page on which we will be regularly updated to bring new information on our content management system Metafox CMS. Of course, this website uses content management system, which itself informs.
We welcome your suggestions and comments. You can contact us by phone, e-mail or via the feedback form on our website. All necessary information can be found on the contact page.
We hope you will enjoy our site and we look forward to mutual cooperation.