Metafox
is a content management system that lets you easily add or update the content of your website.
Thanks to the numerous possibilities it provides, its control is simple and intuitive. The system was developed with focus on design flexibility, safety and speed.
Adding Support Section
2010-10-22 |
Actualities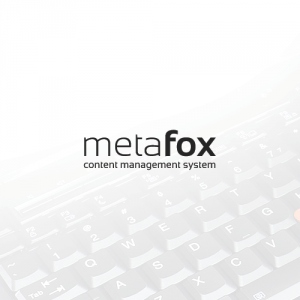 On our site we have added Support section. This section will contain specific instructions and instructional videos how to perform certain actions in the Metafox CMS system.
Publication of video files is now one of the most frequently performed activity on the current site. Therefore, we start to add instructional videos dealing with the convert various video formats, modify the display size of video files, extract images from video and the like.
In the future, we will prepare further and more guidance, which could facilitate the work of you - users of our system. If you are interested in a particular action and how to perform it in Metafox CMS system, please send us an e-mail address to info@metafox.com.
And now here you are, please continue to the Support section.